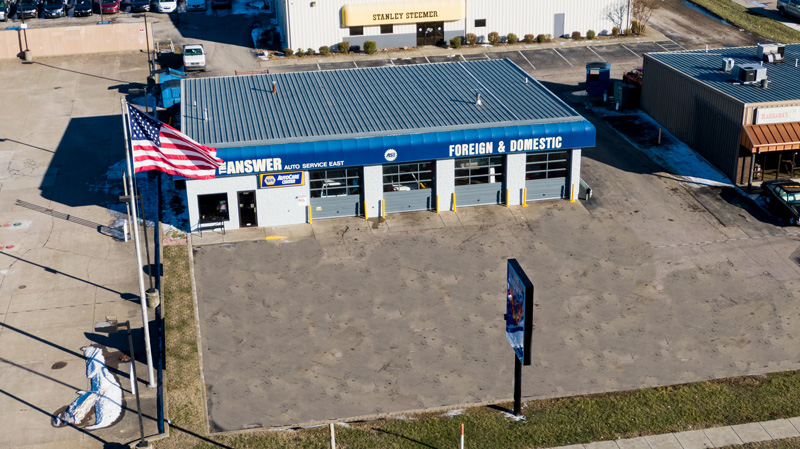 Evansville is a city in and county seat of Vanderburgh County. Here are some of our favorite places to visit while in Evansville:
Riverwalk by Acropolis: This restaurant is locally-owned and operated and has a full bar as well as seafood.
Nachos Grill: This restaurant makes its own salsas and guacamole.
Riverfront/Dress Plaza: This brick-paved walkway offers a spectacular view of the Ohio River.
Children's Museum of Evansville: This museum has three floors of exciting exhibits.
Cleavers Restaurant: This casual restaurant offers sandwiches, salads, and more.
Jalisco Taqueria: This authentic Mexican restaurant is family owned and serves guisos, menudo, street tacos, and more.
Your Local Auto Repair Shop
When Evansville residents need their cars repaired or maintained, they come to The Answer Auto Repair East in Evansville. Our team are experts on all things automotive repair.
Here are some reasons why you should choose us:
We offer a host of free services, including on-line auto maintenance schedules for your car or light truck, followed up with friendly reminders that let you know when your car is due for service.
We offer the NAPA Nationwide 36-month/36,000-mile warranty on most of our services and repairs.
We have ASE master certified technicians and advanced engine performance specialists.
We are a Jasper engine and transmission preferred shop and have had a BBB A+ rating for many years.
Don't hesitate to schedule an appointment with The Answer Auto Repair East in Evansville. You can schedule an appointment online or give us a call at 812-475-9000.