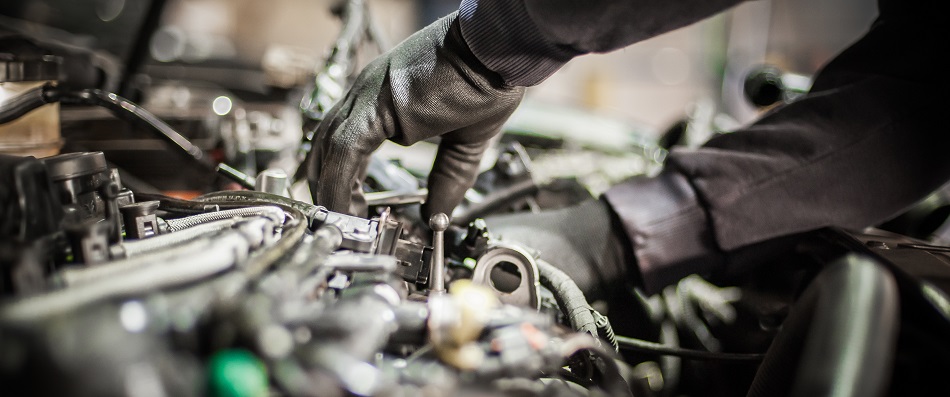 Collision Repair in Evansville, IN 47715
While getting into an accident is a stressful event, getting your car repaired after a collision shouldn't be. At The Answer Auto Repair East, we are committed to complete customer satisfaction and will get your car back in tip-top shape as efficiently as possible. Our shop is staffed by professional auto body repair specialists, auto body painters, as well as highly trained collision auto body repair estimators. Together, we work as a team to accurately assess vehicle damage and coordinate the necessary repairs to get you back on the road safely. Our auto body repair estimation process helps identify any visual and hidden damage caused by an auto accident or a related incident that has caused damage to your vehicle.
It is important to note that while your insurance company can provide you an estimate for the cost of repairs after a collision, there will often be hidden damages found when the vehicle is disassembled. You may want to visit more than one collision repair shop to get multiple estimates, but we recommend seeking the best repair shop to fix your vehicle, not the cheapest. If you are in Evansville, Indiana, Newburgh, Indiana, Princeton, Indiana, Boonville, Indiana, or Henderson, Kentucky, that shop is The Answer Auto Repair East in Evansville. We offer a multitude of services at an affordable price, including automotive repair and auto body & collision services, and we will work on your car as skillfully and efficiently as possible. When your car gets out of our shop, the damage done from the collision will be undetectable from the outside as well as the inside.
Proudly serving residents of Evansville and Vanderburgh, our technicians at The Answer Auto Repair East use top-of-the-line equipment to restore your vehicle to its prime condition. We are very transparent about the cost of our services and provide the highest-quality customer service to ensure your satisfaction.
Your Quality Shop for Collision Repair
Here at The Answer Auto Repair East in Evansville, we are experts in all things auto repair and can identify any issues with your prospective vehicle efficiently and cost-effectively. Here's why you should make us your local auto repair shop:
Transparency
Honesty
Integrity
We are Experts
Years of Experience
We've been fixing cars since 2000 and prioritize top-quality customer service above all else. Our owner Theresa Wilson's mission is to exceed your expectations by earning your trust and providing the most reliable, honest, and courteous service available in the market today. If you are in Evansville or the surrounding areas, feel free to call us at 812-475-9000 or go online to https://theanswereast.com/ to schedule an appointment! The Answer Auto Repair East - The Tri-State's ONLY FREE Diagnostics.